Top of Page
News Releases
Newsletter archive
POSTPONEMENT OF THE FFF TO A NEW TERM 28 - 30 APRIL 2021
01-10-2020
The international exhibition Future Forces, expert panels and networking within the FUTURE FORCES FORUM 2020, originally planned for 21 - 23 October, will not take place this year due to the negative development of the epidemiological situation. After considering all the circumstances, this decision was made in accordance with the position of the Ministry of Defence of the Czech Republic as the most important institutional partner of the FFF project.
At today's meeting with the Minister of Defence of the Czech Republic, H.E. Lubomír Metnar, it was decided to postpone the 14th FUTURE FORCES FORUM to 28 - 30 April 2021.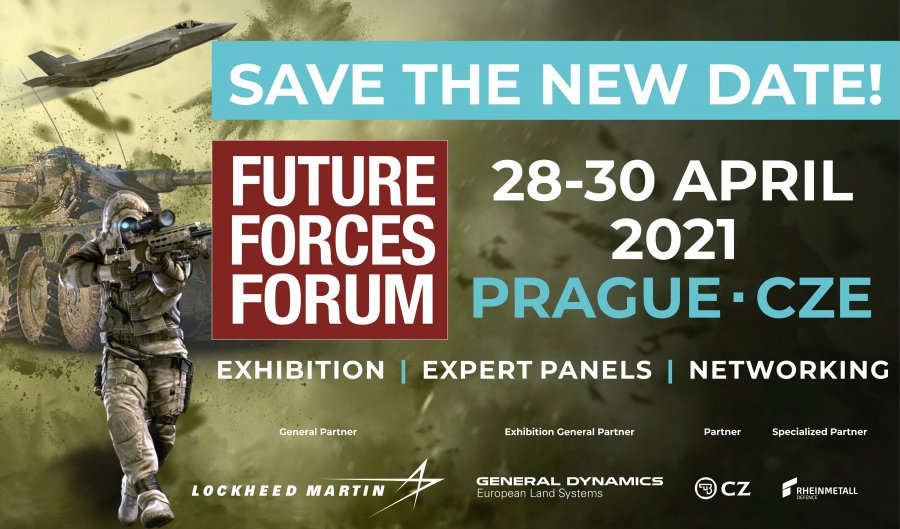 More information will be published gradually.