News Releases
Newsletter archive
Beyond 2040 - EDA Analysis Warns on Future Warfare Trends and Technology Imperatives
03-11-2023
The European Defence Agency (EDA) published an in-depth analysis on the impact of long-term global, capability and technology trends in defence. "Enhancing EU Military Capabilities beyond 2040" identifies key future trends that will shape capability requirements and technology advances within the next 20 years and beyond. Developed in cooperation with experts from EU Member States, EDA has identified a series of long-term capability trends that are crucial to maintaining military advantage over potential adversaries.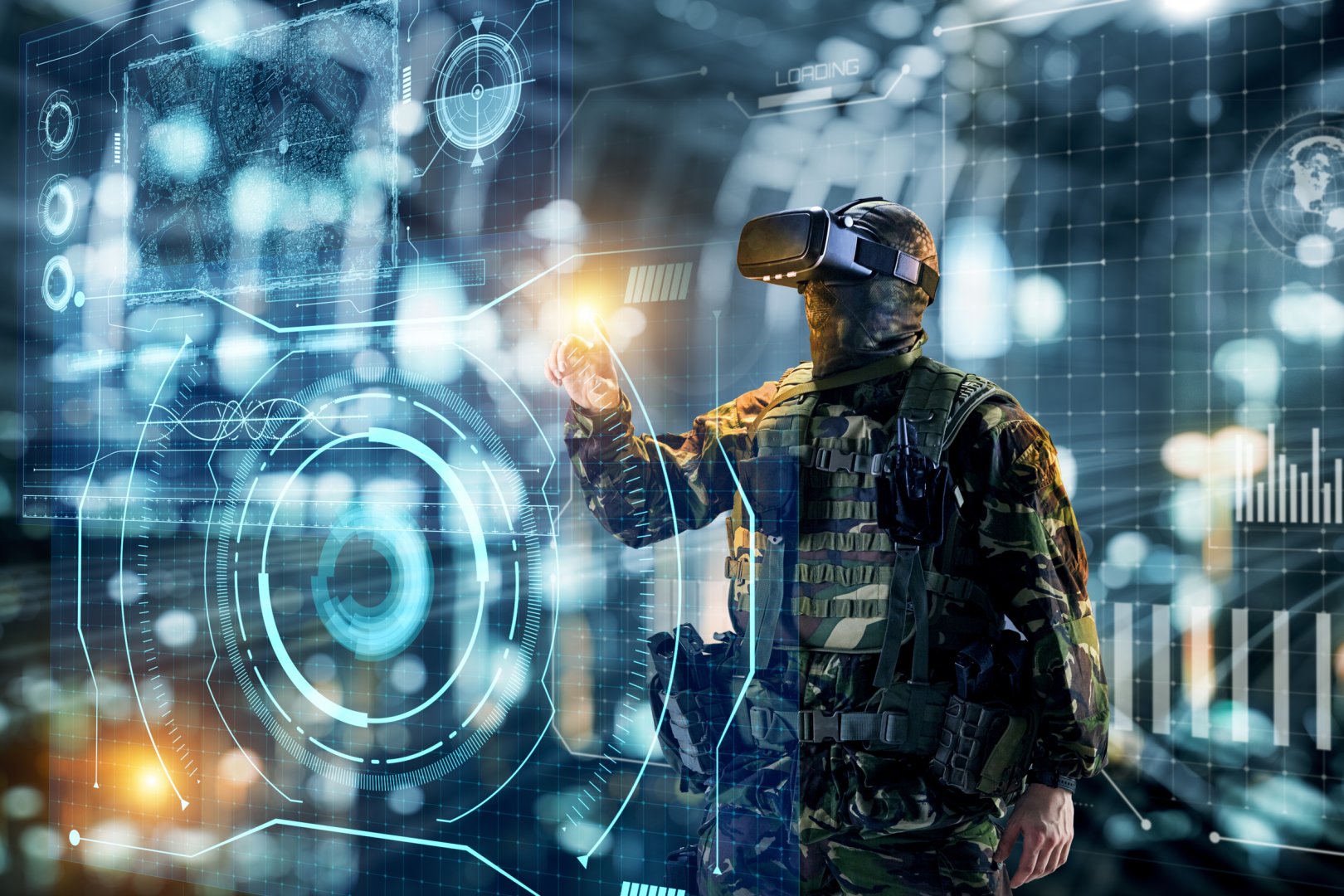 SEVEN IDENTIFIED TRENDS SHAPING DEFENCE CAPABILITES BEYOND 2040
The main identified trends from the 2023 Long-term Assessment of the Capability Development Plan include multi-domain connectivity; cognitive superiority that allows enhanced situational awareness in near real time; the ability to counter future weapon systems and a greater reliance on space based enabling and operational assets. The adaptability of armed forces to use both analogue and digital defence mindsets to accommodate legacy military platforms with technological developments is also highlighted as a key trend.
CONTINUED RISE OF EMERGING DISRUPTIVE TECHNOLOGIES (EDTS)
EDTs will play a primary role in shaping 2040 military requirements. EDA identifies nine key EDTs and examines them from the capability development perspective, to describe possible military applications and challenges to be considered as part of the future battlespace. Systems emerging from EDTs, as well as their combinations, are likely to have multiple applications in the military context. Autonomous systems are a valuable example in that regard, already being rapidly incorporated into military capabilities, and expected to accelerate in the coming years. Novel disruptive weapons, such as hypersonic and directed energy weapons, will bring new opportunities and challenges for armed forces.
EDA Chief Executive, Mr. Jiří Šedivý said: "As we try to envisage what threats we might face in the next decades, one thing is certain: maintaining technological supremacy, through defence innovation is a strategic necessity. By working together to develop stronger and more credible military capabilities, the EU can be proactive in safeguarding its security, asserting its autonomy, and ensuring the safety and well-being of its citizens."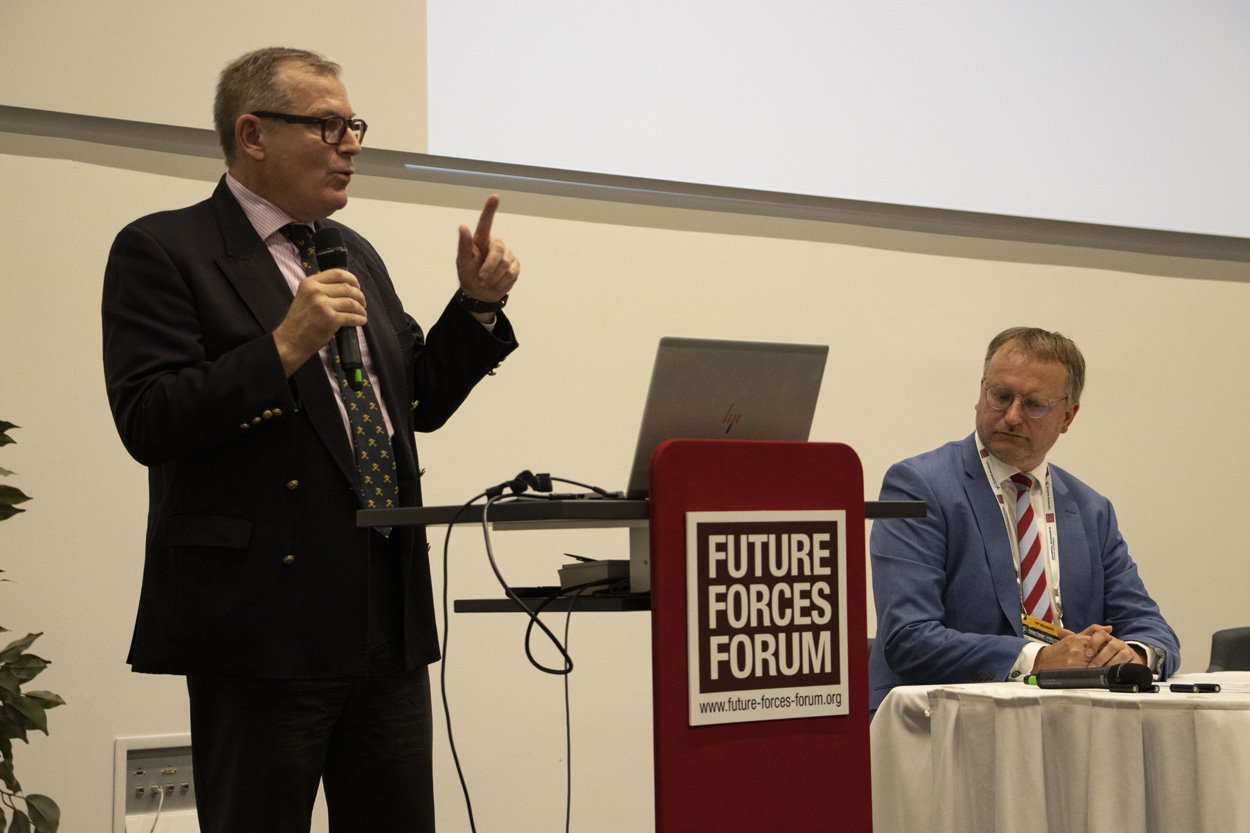 EDA Chief Executive, Mr. Jiří Šedivý, during his speech at FUTURE FORCES FORUM 2022, Prague
FUTURE MILITARY CAPABILITY AREAS
The EDA's analysis finds that the impact of fast-paced technology and the identified capability trends will also shape requirements across all military capability areas, for instance in:
• Information and cognitive superiority as a key aspect in the future operational environment, with command-and-inform capabilities paramount to future requirements.
• A need for new generation of weapons and platforms to produce significant shifts in engagement and protective capabilities.
• Future deployments activities that will be highly impacted by AI and autonomous systems. The operational environment in 2040 and beyond will call for improved and more solid military sustainment and logistics.
GLOBAL FUTURE STRATEGIC FACTORS
An analysis of the main factors that will shape the strategic context in 2040 and beyond was conducted, identifying the trends regarding strategic factors, where persistent digitalisation will significantly affect the character of war. Climate change and its impact will reshape future operational environments. While growing global competition, spread of misinformation, ageing population, cyber threats, and economic factors have been identified as key elements impacting the future of EU security.
EDA TECHNOLOGY FORESIGHT PROJECT FINDINGS PUBLISHED
EDA Technology Watch & Foresight activities were used as basis to develop fictitious scenarios of analysis concerning possible future operational environments, together with official reference on long-term macrotrends. This R&T reference helped to frame specific possible elements of capabilities to face in 20+ years ahead with a consistent assessment on the expected levels of technology maturity, to avoid ineffective science fiction effects.
In that regard, EDA has also published the summary of its 'Technology Foresight Exercise', which provides a high-level long-term vision on multiple possible futures for defence, with a special focus of the impact of technologies. EDA's Foresight Exercise looks up to 20 years into the future, to provide this strategic vision of the possible impact of technologies in defence in 2040+. To facilitate outside-the-box thinking, different activities took place within the exercise, and it was open to high-level experts from different technological and non-technological domains, as well as from non-governmental bodies, academia, industry, and civil society.
For instance, the widespread digitalisation of the battlefield with developments related to the use of Artificial Intelligence, 5G communication networks, software-based battlefield vision, and pervasive use of unmanned systems was identified as a key opportunity and threat for the future defence capabilities.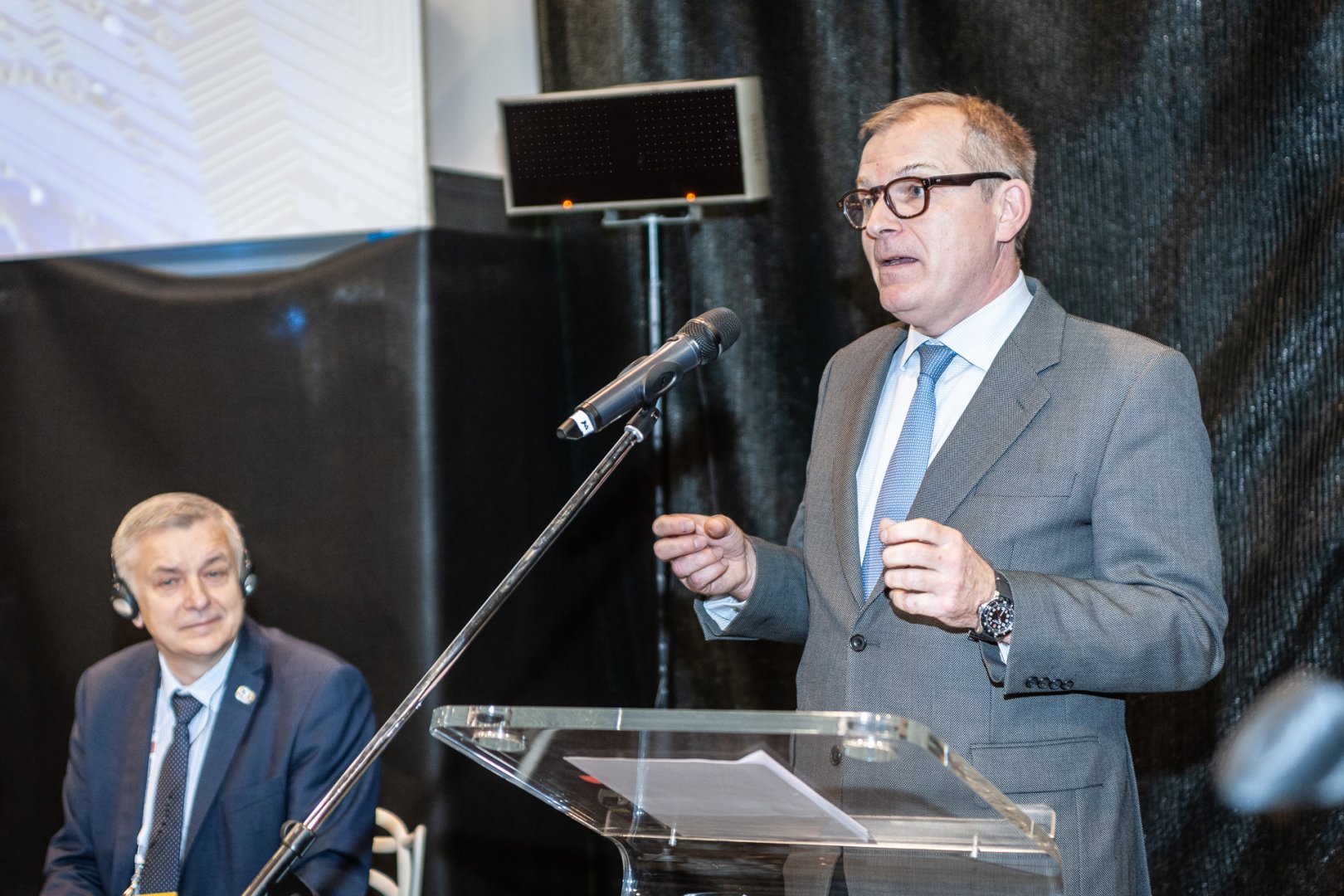 EDA Chief Executive, Mr. Jiří Šedivý, during his speech at the Disruptive Technologies & Defence Innovation Panel at FUTURE FORCES FORUM 2022, Prague
BACKGROUND - METHODOLOGY
EDA Enhancing EU Military Capabilities beyond 2040 is elaborated with the participation of capability planners, technology experts and foresight analysts from EU Member States, EDA, EU Military Committee, EU Military Staff and NATO.
Firstly, the analysis regroups the main factors that will shape the strategic context in 20 years and beyond, such as climate and demographic changes, technological advances and growing global competitiveness, together with EDA Technology Foresight analysis to assess technology impact on future capability landscape. Secondly, possible long-term operational scenarios were developed, considering future threats, long-term strategic factors, and technological leaps. Finally, two tabletop exercises (TTX), comprising fictitious scenarios, were conducted to extract preliminary defence capability requirements findings. Experts in military planning, research and technology and foresight analysis from Member States, EDA, EU Military Staff and NATO delivered a deep analysis of the possible implications for future capabilities based on injections of fictitious but realistic groups of events in a given scenario. The analysis of all findings from both Tabletop Exercises delivered a robust Long-Term Capability Assessment to inform the current CDP revision, as well as the future update of Research and Technology activities.